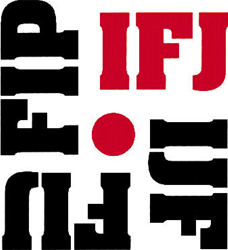 IFJ condemns abduction of Kabul reporter Kamran Mir Hazar, previously detained by state security agency
10 August 2007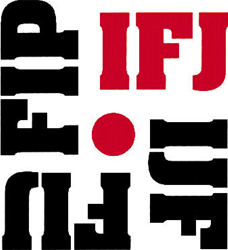 ALERT
(IFJ/IFEX) – The following is an IFJ media release:
IFJ condemns abduction of Kabul reporter Kamran Mir Hazar
The International Federation of Journalists (IFJ) is shocked to learn of the detention under murky and suspicious circumstances of Kamran Mir Hazar, chief editor for a popular news website in Kabul and reporter for Salam Watandar Radio.
According to information received from IFJ associates in Afghanistan, on 9 August 2007, Mr Hazar was picked up outside his office by gunmen who identified themselves as personnel of the Afghanistan National Security Directorate (ANSD).
A professional colleague's eyewitness account reports Mr Hazar being threatened and coerced, before being taken away to an unknown location.
IFJ associates the Afghan Independent Journalists' Association (AIJA) and the Committee to Protect Afghan Journalists (CPAJ) have since made a number of inquiries with the ANSD, only to be met with a flat denial that the agency has anything to do with Mr Hazar's abduction.
The Ministry of Information has yet to either confirm or deny his arrest.
The IFJ learned that Mr Hazar was taken for "questioning" one month back by the ANSD, following a number of media reports critical of high-ranking Afghan government officials. Following his release after four days of detention, he was reportedly living inside the Kabul office of an international media development organization.
Journalist organisations have referred that particular detention to the empowered body under Afghan media law, for an advisory opinion about its validity under law. The IFJ understands that no official determination has yet been made and the reasons for his first detention remain unaccounted.
"We have heard from reliable sources that the program Salam Watandar, or 'Hello, Citizen', has been making a significant contribution to enriching the public discourse in Afghanistan", said Jacqueline Park, IFJ's Director for the Asia Pacific.
"We stand as one with the community of journalists in Afghanistan in demanding his immediate release and a complete accounting by the government for his continuing harassment".
The IFJ lends its unconditional support to the AIJA, the CPAJ, and the emergency committee formed in defence of Kamran Mir Hazar.
A global body representing over 600,000 journalists in 114 countries, the IFJ fully endorses the demand made after a meeting of the emergency committee that Mr Hazar be released immediately, and that the men responsible for his abduction be identified and brought to account at once.
The IFJ represents over 600,000 journalists in 114 countries.
Related Posts