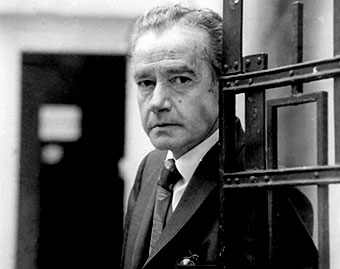 Mexico
A poem for Juan Rulfo
By Kamran Mir Hazar
Mexico:

Someone is committing suicide,
Someone is mending sacks under an October moon,
Someone has returned to Talpa de Allende.
Mexico:
Open the windows,
Someone is carrying a coffee tray,
Offering coffee cup by cup,
Someone has released the collar of his shirt,
Ready to pass through the river,
And someone must take our group's photograph on time.
Mexico:
The birds are dead.
Mexico:
Suicide with this knife is no longer possible.
Mexico:
Juan Rulfo the pitiful.
Translated by Nushin Arbabzadah
-------------
Click here for Dari/ Hazaragi version of the poem.
Related Posts